So fathers day in the UK is just around the corner (Sunday 19th June, for those who 'forgot'). What do we get that guy in our lives who typically has everything? Socks? Surely not! They are dull boring right? Well think again…
I design all the socks for Stand4 to be bright and bold, far from your typical black socks — this is becuase they are meant to stand out from the crowd and be noticed. Yes they are ethically made, yes they are high quality with a seamless toe closure..reinforced heel and toe, but we don't buy our superhero Dads gifts based on just functionality do we?
---
Every pair of socks has an impact
Each pair has an impact in a developing country through a 'buy one, give one' model. However, we realise that 'giving' socks is not the greatest need in some of these countries, so we give impacts like education, vaccines or healthcare. So that gift for your Dad, could also be a gift for someone else. All you need to decide is which type of dad do you have?
Do you have a green dad? or does he love a bit of gardening maybe?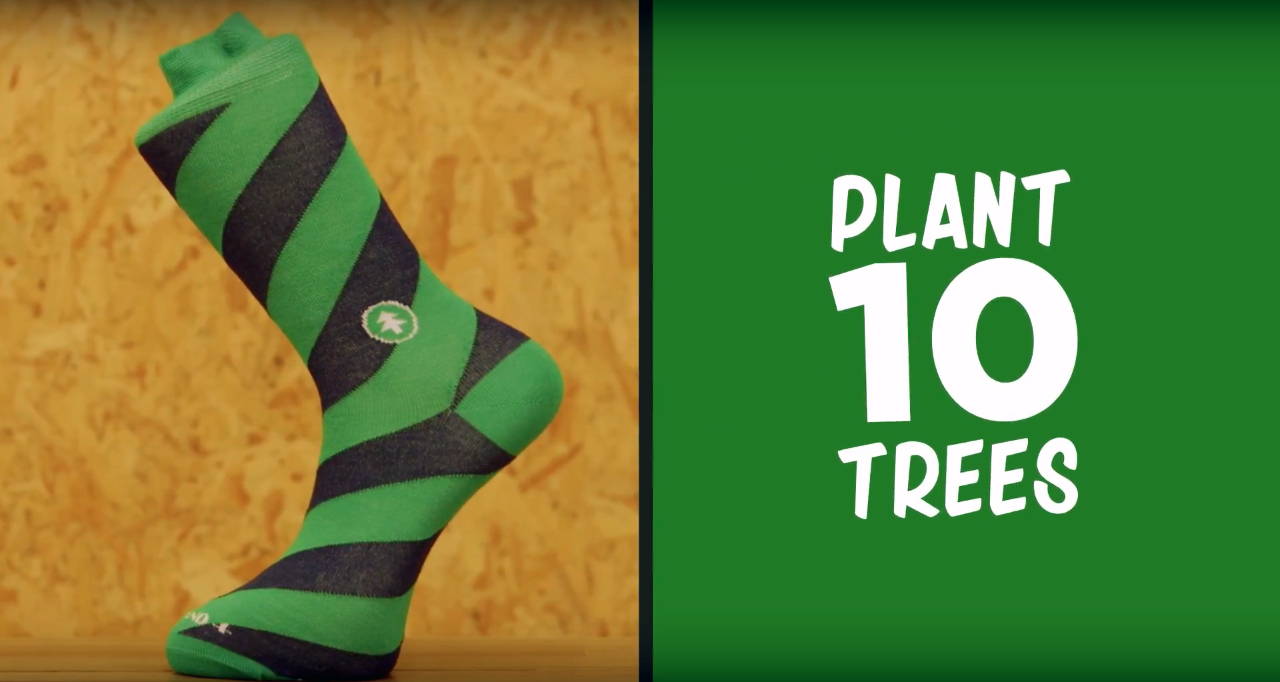 Our eco socksupports global sustainability by planting 10 trees …(from each pair of socks yes). Maybe best suited for the eco conscious Dad, the design reflects its cause with shades of greens and brown.
---
Our exciting paisley pattern sock supports childrens education in countries impacted by war, by providing 12 days education from each pair. Aligned with United Nations Global Goal 4 of achiving global quality eduaction.
---
The baby blue sock may remind him of his school days, apparently stripe socks were all the range then. This sock supports the reduction of child mortality by vaccinating 3 kids againt measles in countries like Bangledesh and India. Reflected by a 'bear' cause logo on the ankle, like all our socks to show what cause they are supporting and Stand4.
---
Arguably our most popular sock, the design reflects the importance of equal rights for both men and women through the blue and pink. Supporting the global work of WomenKind Worldwide, this sock not only has an impact but really expresses what your dad does Stand4! (again pun intended).
---
4Land Safe Dad (we have two!)
These are considered two of our brightest socks & wackiest designs! Our optical illusion and spirl twist socks are supporting the eradication of poverty as well as looking great. By making land impacted by war safe for farming by removing unexploded cluster bombs, mines or other devices. Supporting MAG (Mines Advisory Group) in countris like Laos from the lasting impacts still left from the Vietnam war.
---
Maternal health, because lets face it without good quality births our dads couldnt have become dads. In developing countires the quality of healthcare isnt always the same standard as our parents recived. Each pair of our pink maternal health socks provides one antenatal check up for an expecting mum.
---
Finally, we hope this guide may have helped slightly in what you may buy your dad this fathers day. If you still cant decide you can get the whole collection here.
So replace your Dads dark dull socks with some colourful Stand4s while also having an impact. All of this conversation starters come gift wrapped as standard!
Thanks for reading, use the discount code 'FATHERSDAY' at checkout for 15% off all orders!