What

is

War Child's core vision?
"War Child looks forward to a world in which children's lives aren't torn apart by war. Our mission is to support and strengthen the protective environment for children who, as a result of conflict, live with a combination of insecurity, poverty and exclusion. We're on the ground protecting children suffering the worst effects of war including child soldiers, victims of sexual violence and abduction, disabled children and street children. We're keeping them safe, getting them into education and giving them the tools and support to rebuild their lives and reach their full potential"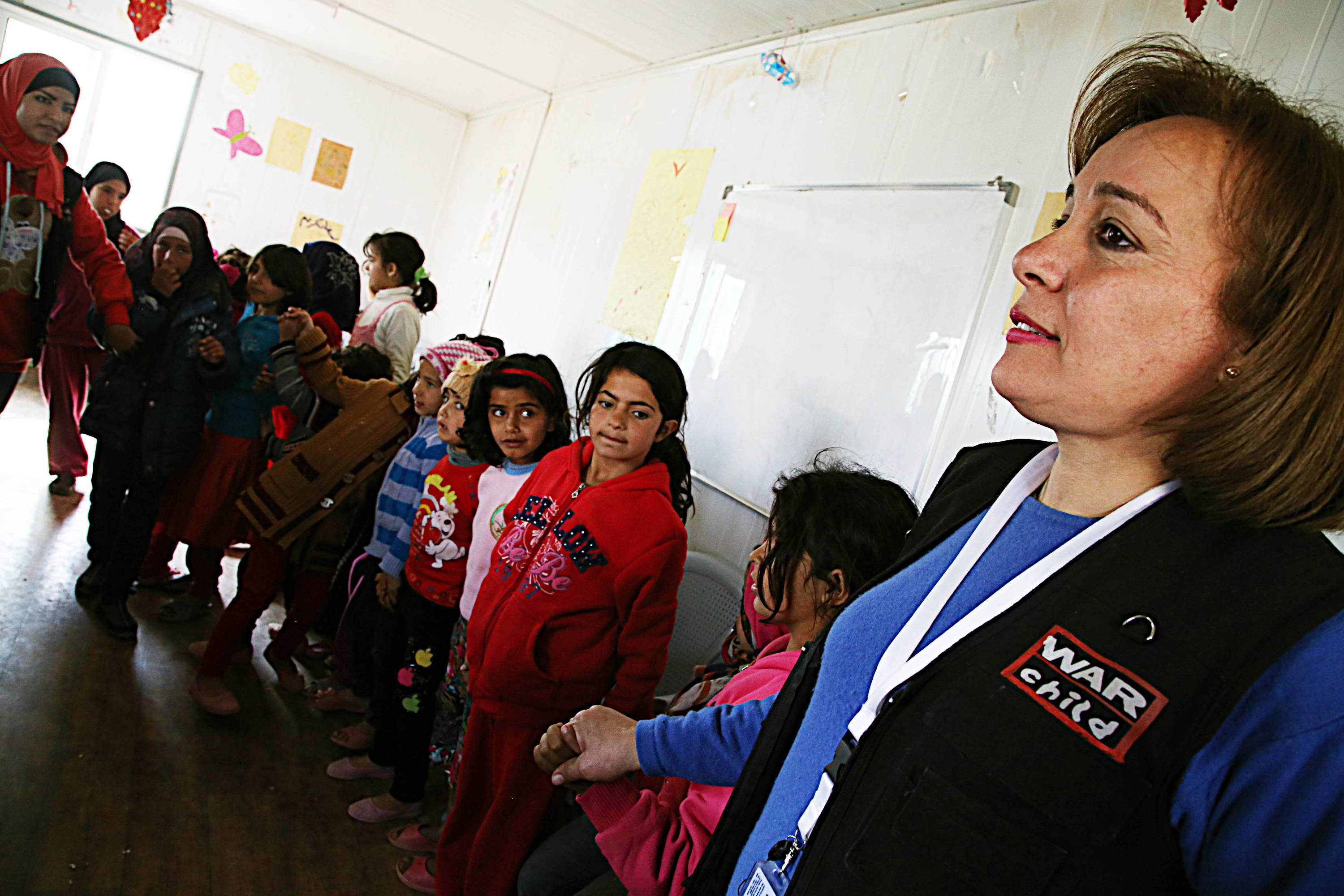 What is War Child's background and history?
War Child was founded in 1993 by film-makers David Wilson and Bill Leeson. Whilst on assignment in the former Yugoslavia they were shocked by the way children's lives were being torn apart by the conflict and in response set up a charity dedicated to helping children affected by war. Things really kick-started in 1995 when Paul McCartney, Oasis, Blur, Radiohead and the cream of British music recorded and released the iconic 'Help' album in just 3 days, raising £1.25 million for War Child. This was the first of many 'charity' albums to come. It was this early presence in the music industry that helped War Child gain the momentum it needed to become one of the fastest expanding international charities today"
---
The United Nations launches the SDG for the next 15 years, where does War Child fit into these?
"For children living in conflict there are promises to provide education, to see no more child soldiers, to bring an end to violence, protecting them from harm"
"Perhaps most importantly, the Global Goals, for the first time make a formal recognition that there is no peace without development and no development without peace"
---
What are War Child's favourite pair of Stand4 socks and why?
" A predictable answer. Our favourite sock is the Provide Eduaction Sock because we love the combination of the muted blue and green colours juxtaposed with a vivid red - aptly symbolizing the sense of emergency behind the sock's message. Education saves lives, especially in countries affected by war. A child born to a literate mother is 50% more likely to live to see their 5th birthday"
---
Why are partnerships like Stand4's important to War Child?
We are always looking for a unique approach to promoting the vital work that we do and partnerships like Stand4's are especially important because they help us raise awareness and funding for our cause in a positive, original way"
---
What is your favourite thing about Stand4Socks?
"The impact. Brilliant, funky, colourful socks are one merit but the social causes that Stand4 supports is what really makes Stand4 stand out"