We caught up with Ros Davis,
Chief Executive of
Women and Children First!
Tell us, what is the core vision of Women & Children First?

 
Our vision is an equitable world where all women and children have good health and mothers and newborn babies no longer die from conditions that are treatable or preventable.
---
What is the background of Women & Children First?
"Every year, over three million newborn babies and around a quarter of a million women die during pregnancy, childbirth or the first month of life. In some parts of the world, one woman in every eight is affected. For every woman who dies, at least 20 more suffer health complications, leaving them with lifelong disability and pain. The majority of these deaths and disabilities – around 98% - occur in the developing world and most of them are avoidable, often through low-cost, simple means"
"Women and Children First was established in 2001 to reduce these unacceptably high, and largely avoidable, mortality rates"
"Founding Trustee, Professor Anthony Costello, was aware that in many developing countries women knew that they should get antenatal care and deliver their babies in a health facility, but they didn't do it. It seemed that when women were told what to do, they didn't do it. A project in Bolivia came to his attention and he learned that when women came together in community groups and were encouraged to talk about poor maternal and newborn health then decided themselves what they should do about it, maternal and newborn health improved. This led to a UCL supported research project in Nepal to test this empowering approach based on participatory women's groups, and there were amazing results. Newborn mortality rates fell by 30% and there was an even higher drop in maternal death rates"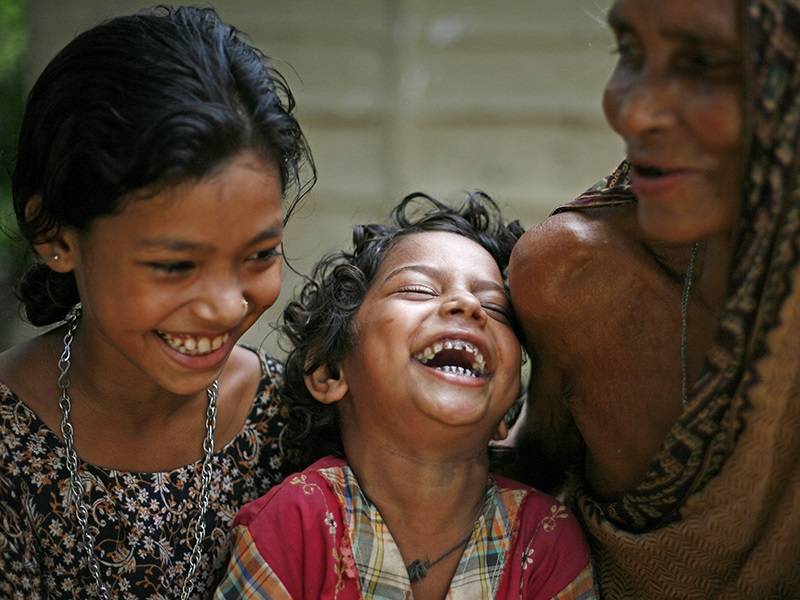 "After that, Women and Children first and its partners – local organisations in Bangladesh, India and Malawi – ran more trials to see if this success could be replicated elsewhere. Seven trials were looked at in a "meta-analysis" and the conclusion that as long as there was one women's group for every 500-700 total population and 30% of pregnant women attended a group, maternal mortality drops around 50% and newborn mortality by 33%. The World Health Organisation agrees these results are accurate and has made a recommendation that the women's groups should be adopted, particularly in rural areas when women have little access to skilled medical care"
"As well as Bangladesh, India and Malawi we have launched women's groups in Ethiopia and Uganda and have worked with other NGOs in Central America and Sierra Leone. Since 2002 we have set up 4,969 women's groups which have directly benefitted 2.29 million women and children and a total of 7.48 million in the communities as a whole"
"Our work has been proven to be life-saving – for example, we estimate that in 2012 our projects saved around 5,000 lives"
---
The United Nations launches the SDG for the next 15 years, where does Women & Children Firsts fit into these?
"The Millennium Development Goals (MDGs) were a shared vision for reducing poverty and improving health, gender equality, education and the environment. The world has made good progress toward achieving the MDGs and hundreds of millions of people have been lifted out of poverty. However, despite considerable success, several targets are unlikely to be met, including addressing maternal and child mortality"
"Women and Children First is therefore pleased that the new Sustainable Development Goals recognise what still needs to be done – not just specifically for maternal and newborn health but also with regard to wider factors that affect health, such as nutrition, clean water and sanitation and violence against women. Our core interest – the health of pregnant women and newborn babies – are clearly mentioned in the SDG's targets so we will continue to spread our women's groups and do our bit to help achieve those global targets"
"But we're not just concerned about UN targets and statistics. What we really like is improving people's lives. For example, seventeen-year-old Archana who lives in a village in north-east India, was expecting her second baby she joined a women's group. She was married at 13, and had her first baby when she was only 14. That child was born at home rather than in hospital because Archana didn't know about the health facilities or schemes that were available to support her. In her local women's group, she has learnt about the importance of taking iron tablets and having tetanus injections during pregnancy, and about sanitation, nutrition, preparation for delivery and the benefits of giving birth in hospital. And, in Bangladesh, Shapla, was woken by a sharp pain in the middle of the night when she was 9 months pregnant.. At 4am, her husband went to the women's group and borrowed 2,000 Takas (about £15) to take his wife to Bogra hospital. She needed a Caesarian because of the position of the baby. Her son, Jui, was delivered safely thanks to the group being able to lend her the money to get to a hospital"
---
Which are you two favourite pairs of Stand4 Socks and why?

 
"Well of course my favourite two pairs of socks are the pink paisley and baby blue stripe ones because when people buy them they are helping to improve the health and save lives of women like Archana and Shapla and their babies. Oh, and the socks look great too!"
---
How does concepts like Stand4 support your overall vision?
"In spite of us doing brilliant life-saving work which improves the health of mums and babies in some of the poorest communities in the world, it is really difficult to get funding to spread our work to new communities where our help could make an enormous difference. Stand4 is brilliant because it has been set up specifically improve lives in developing countries through selling an ethically produced product and we really appreciate the support that Stand4's sales will provide to help us reach more and more women and babies!"
---
What is your favourite thing about Stand4 Socks?

 
"Not only has Stand4 produced really eye-catching socks, it's heart is in the right place!"