1. What is Womankind's core vision?  
"Womankind Worldwide is a women's rights and international development charity making an impact through the power of partnership. Since we were founded 26 years ago Womankind has helped over 18 million women and their families to improve their lives and communities in Africa, Asia and Latin America
Our core vision is a fair world where being a woman does not limit choices, opportunities or rights and our aims are:
An end to violence against women and girls An increase in women's civil and political participation Equal access to and control over economic resources"
---
2. What is the background of Womankind?
"Womankind was launched on International Women's day, 1989, as a creation of Sir Alec Reed, of Reed Employment plc. Sir Alec had noticed, through being involved with various charities that women were highly active as donors and volunteers but he couldn't find a charity that specifically helped women.
Thus Womankind was launched as a charity supporting women's right organisations in the belief that, just as a group of women has greater strength than one woman alone, women can best bring about significant change by getting together.
In the last 26 years we've helped over 18 million women in over 70 countries to transform their lives and their communities. We currently work in 13 countries across Africa, Asia and Latin America"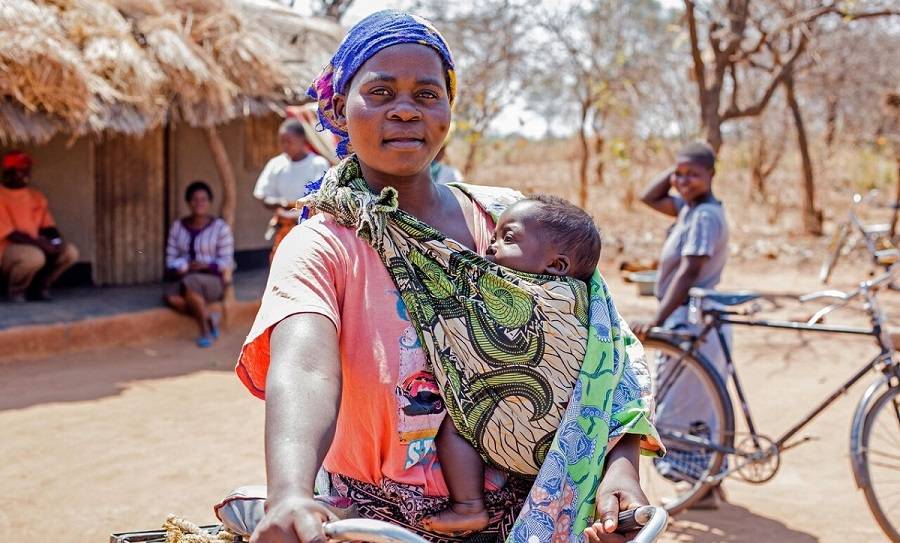 ---
3. The United Nations launches the SDG for the next 15 years, where does Womankind fit into these?
The Sustainable Development Goals (SDGs), have huge potential to galvanise global action on gender equality and women's empowerment. The call by Womankind and partners for a standalone gender goal was successful however, some areas still need significant attention. As our recent report confirms, women's rights organisations play a vital role in holding the state to account. Therefore we need to make sure that women's rights organisations are integral to those processes and have the resources to push for change. The new agenda must also be accompanied by robust global indicators. Discussions on what tools will be needed to monitor progress of the SDGs will continue until at least March 2016, and Womankind is working to ensure that the right indicators are in place.
All of this will mean little, though, if substantial funding is not available to implement the new agenda. This is why Womankind is leading a call for an SDG5 Fund – focused on supporting women's rights organisations to lead the change required to implement the SDGs' commitment to women's rights and gender equality.
Look at www.womankind.org.uk
---
4. What are the key aspects that impact women rights in today's society?
Throughout history, women have been discriminated against and have generally enjoyed fewer political, legal, social and economic rights and opportunities than men.
Today, discrimination against women continues to be widespread and can be found in every country and region of the world. Some of the challenges women face today are new and not experienced by previous generations, such as HIV and AIDS, and new trends in macro-economic policies that worsen women's poverty. But many of them, such as the pervasive problem of violence against women and girl's lack of access to education, are not. So you see, the world has come a long way since Womankind started, 26 years ago. Yet when it comes to women's rights, we still have a long way to go.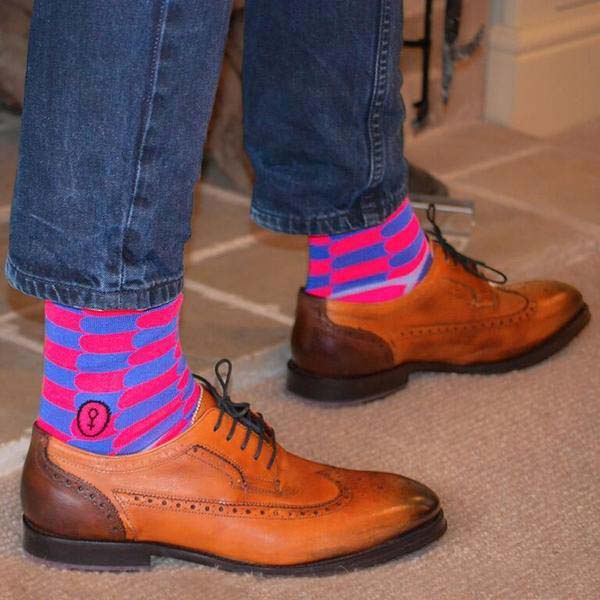 PINK & BLUE CURVES GENDER EQUALITY SOCK
---
5. Which are your two favourite pairs of Stand4 Socks and why?
All of the socks featured are important and we love them all. It is very difficult to pick a favourite but the two charities that work closely with our cause are Woman & Children First, who benefit from the 'Improve Maternal Health Sock' and Warchild, who benefit from the 'Primary Education Sock'
---
6. Why are partnerships like Stand4s important to you?
Partnerships such as Stand4s are important to Womankind because it's an innovative way to reach new people. Not only are we spreading the word about Womankind, but we are also giving supporters a unique and quirky way to contribute to women's rights.
---
7. What is your favourite thing about Stand4 Socks?
Our favourite thing about Stand4saocks is that it's a simple but effective idea. Everybody needs socks; why not combine the idea of helping people whilst you warm your toes.