What is Mines Advisory Groups (MAG) core vision?
"A safe and secure future for men, women and children affected by armed violence and conflict."
---
What is the background of MAG?
Wars and conflict erupt, subside and end. But they leave behind millions of landmines, unexploded bombs and unsecure arms. These pose an everyday hidden danger to men, women and children living in conflict affected areas for decades and disrupt the lives of communities for generations.
Everyday nine people are killed or injured by landmines and other unexploded items. Thousands more are denied safe access to basic needs such as land for growing crops, fresh water, schools and healthcare services due to the presence of landmines and other deadline items trapping them into poverty.
It is not fair or right that people are living in fear. We need to give them back the chance of a better future.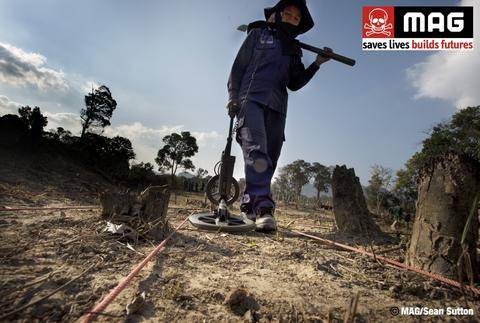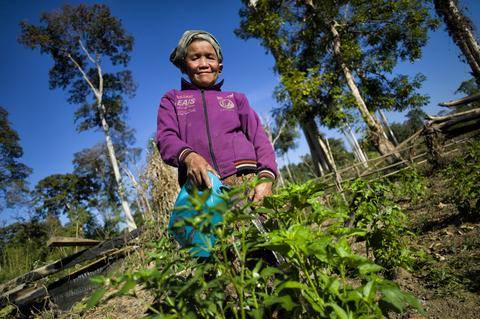 MAG has been operational since 1989 and we use 25 years' of experience working together with communities around the world to find the best solutions to the dangers they face. In 2015, MAG benefitted 1.4 million people directly around the world by:  
Removing and destroying landmines, cluster munitions, bombs, shells, mortars and other explosive weapons to make land safe. Destroying weapons and managing their safe storage. Responding to humanitarian emergencies that arise out of conflict. MAG is often the first to respond clearing land and providing risk education enabling development organisations to operate and providing safe passage for displaced people. Providing risk education to children and adults helping to reduce the daily risk of death or injury for communities where clearance may not be immediately possible.
MAG's work is entirely humanitarian; the number of weapons we destroy isn't important. What is important is where those weapons are, the number of people who will benefit from the clearance and the impact this has on people's lives. By making the land safe development organisations are able to move where their aid is needed; farmers are empowered to grow more food, harvest their crops and get their produce to market; children can walk to school without fear; and parents no longer have to risk life and limb to provide food, water or firewood for their families.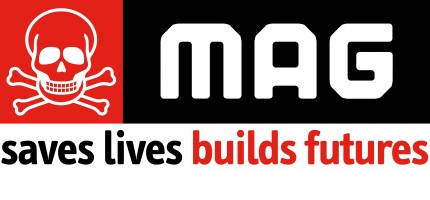 MAG is a leader in humanitarian mine action and in 1997 were honoured to share the Nobel Peace Prize " for the banning and clearing of anti-personnel mines ". In the last year alone MAG teams have:
Returned 30 million m² of land to safe and productive use

Found and destroyed in excess of 100,000 landmines and other deadly explosive items

Destroyed more than 11,000 weapons

Delivered over 23,000 risk educationsessions to keep people safe until land is cleared
MAG currently works in Angola, Burkina Faso, Cambodia, Chad, Democratic Republic of Congo, Iraq, Laos, Lebanon, Mali, Myanmar, Somalia, Sri Lanka, Republic of South Sudan and Vietnam. We also have a regional project in the Sahel –Maghreb region of West Africa.  
---
Which are you two favourite pairs of Stand4 Socks and why?
I think all the Stand4 Socks are great and don't think I have a favourite (other than MAG's obviously!). Each of them is helping to represent a fantastic cause and contributing to some fantastic work around the world assisting vulnerable people.
---
What is your favourite thing about Stand4 Socks?
Socks are just something which are generally quite every day, something we consider a necessity, something which are given as gifts particularly at this time of year and can be seen as banal. But Stand4 Socks are making a change with their socks. We will always buy socks so why not buy socks that give something back to those who have a little less or need a little help. Its simple but effective and Josh has done a great job creating a brand that's eye-catching and supports some great causes. MAG are delighted to be working with Stand4 Socks!