Our NHS Health Hero Socks
As the news headlines focused on stripped supermarket shelves and the developments in the rapidly escalating global crisis, we began thinking about what we, as a business for good, could do to be as supportive as possible during these tough times.
Enter, our Stand4 Health Hero sock!
We had direct contact with hospitals explaining the urgent need for socks. PPE only covers down to the ankles, meaning that socks are left exposed and have to be washed daily on high heat. Thinking about how we can support during these tough times, and by speaking with hospitals across the UK, we realised that this is where we can have a positive impact.


Health Heroes are working their socks off for us all
The best part is that with this purchase, your impact will be DOUBLED. We will as always, be donating our antibacterial socks to homeless shelters. They have seen a huge surge in demand and as our core cause, our work supporting the homeless will continue as always. However, in addition, we'll be sending a pair of our current stock to NHS hospitals now.
Our new Stand4 Health Hero sock is now available to pre-order: our Sedex assured factories are temporarily closed, in order to keep their community and families safe. Therefore, the Health Hero sock will be with you when production resumes, which will be as soon as possible. However, for every pair we sell today, your 2 impact pairs will be distributed straight away to our relevant partners.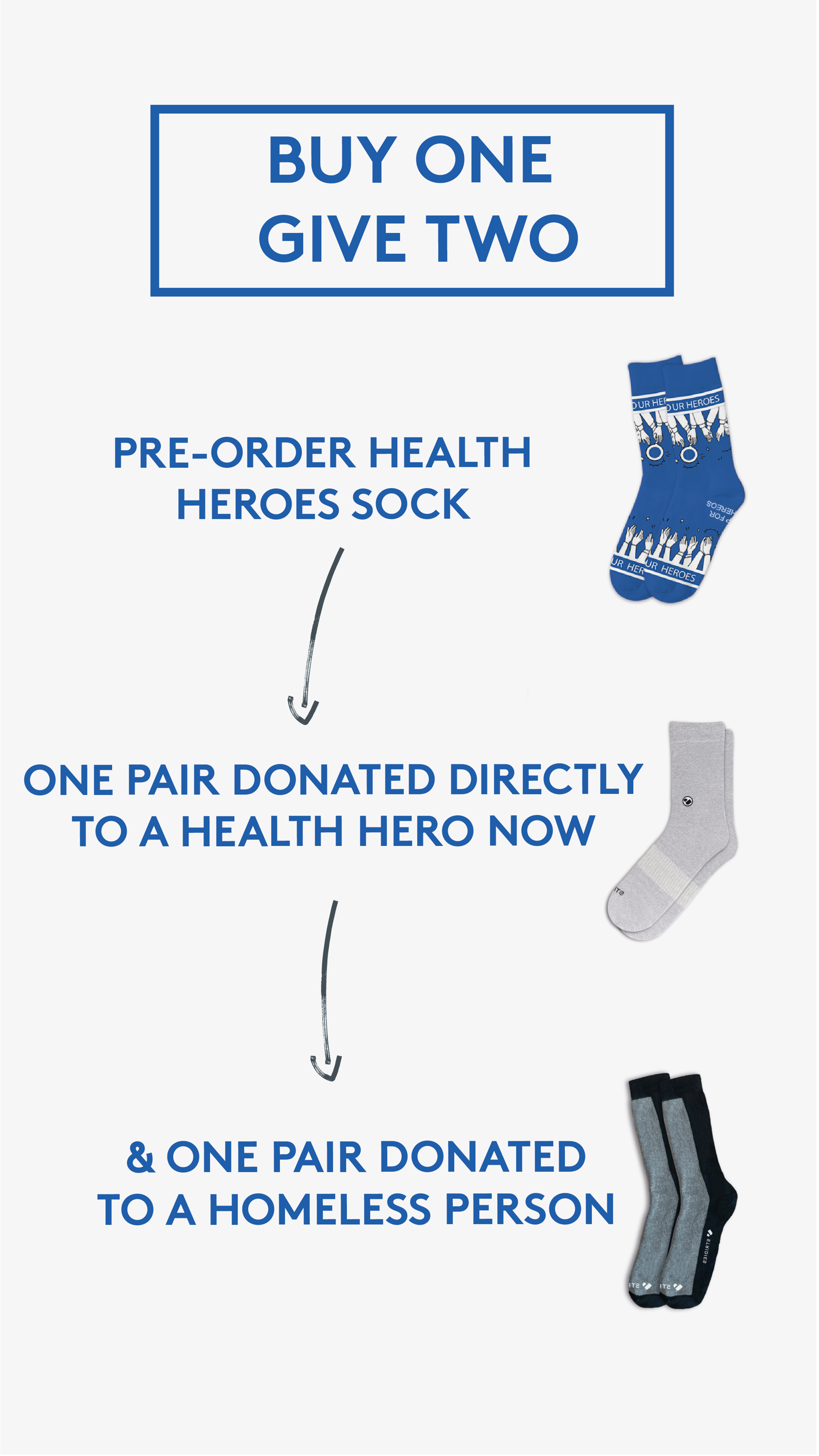 "Everyone wants to do what they can to help currently, but often don't know how. When I learnt about the NHS staff staying in hotels to protect their own families – I just knew that this was something so small and simple that we could do to play our part."
- Josh Turner, Founder of Stand4 Socks
Thank you NHS Health Heroes!
The images above are an artist's impression of what the sock will look like - it may vary slightly but not too much.
This is just a very small show of appreciation for our Health Heroes who are working their socks off for us all - Sock On!