Our Ukraine Donation Project
Author Stand4 Socks / Category Donations  
When the Ukraine War began last year, like many, we were upset by the events unfolding. We believed in the fight of the innocent Ukrainian People whose lives had been severly disrupted. We knew we wanted to show, and give support. Stand 4 Socks wants to make a difference in the everyday, and this is where our Stand For Ukraine Campaign began.
As the situation unfolded before the Worlds eyes, we wanted to make a change, even a small one. We also wanted to stand for what is right, and show that, with an item we wear every day. Staying true to our values is important to us, helping practically and sending a powerful message, influencing change. So we decided to publish our message: Stand For Ukraine. A strong message to those around us, but also a show of support for those fleeing, displaced and homeless in Ukraine and the surronding countries, supporting thousands of Refugees.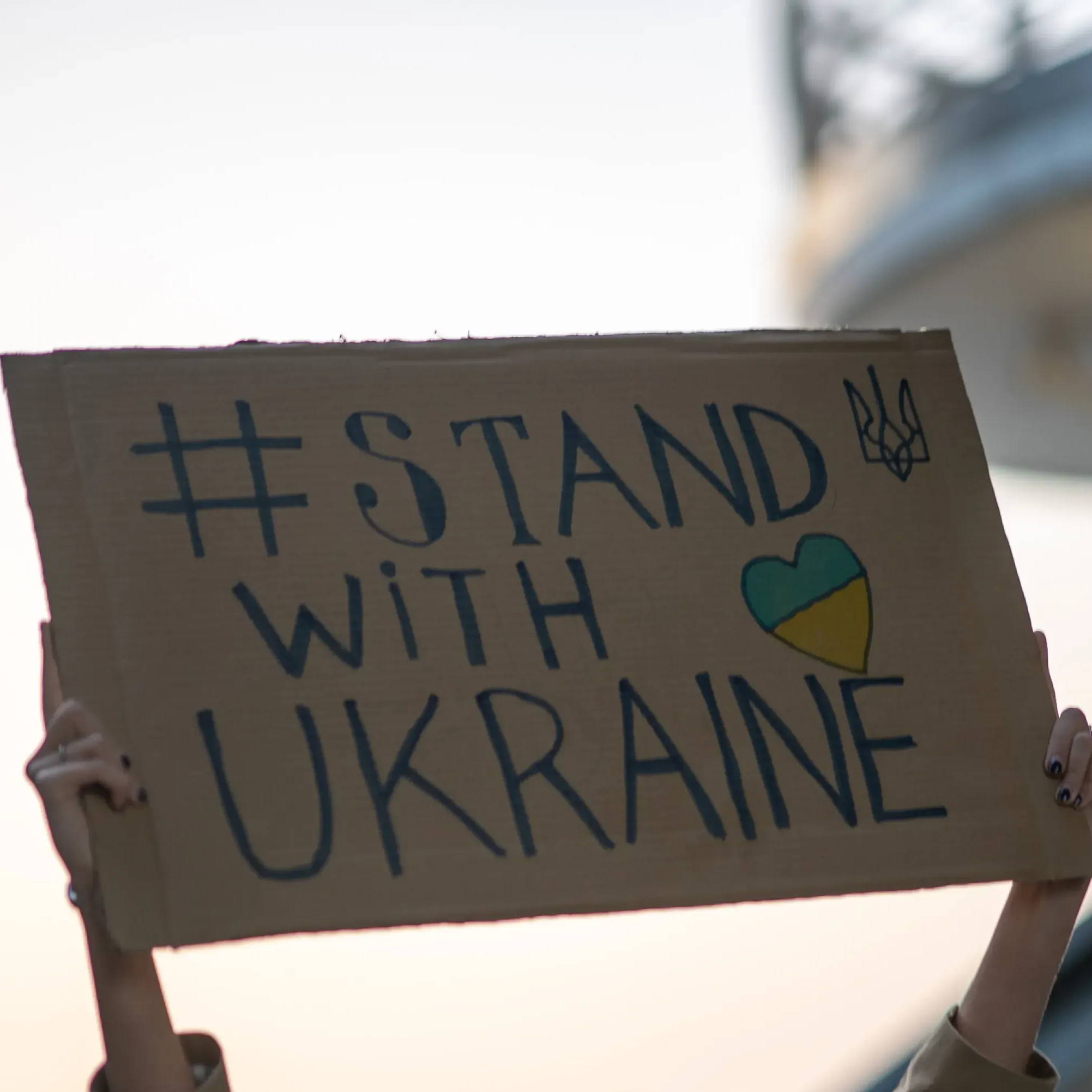 One Message: Two Positive Outcomes.
One of our main aims with this campaign was to take a simple, essential item, and give it meaning and purpose. Socks can be more than yarn and comfort, and even more than a gift that gives to someone else in need. We choose clothes, accessories and possessions that we like, but that also make a statement about who we are and what we stand for. They can communicate a message, a movement or an idea we want to share with the world. In an authentic way, and true to our values, we can use our socks to provide a message. We wear our Stand For Ukraine with socks with pride, and in turn they generate conversations, make a statement and in numbers, this only grows. That was our first aim. Secondly, as we have done since our begginings, is helping those in need. With each pair sold, this helps us to donate to people, who no fault of their own were not homeless before the war began. People who continue to face war, unsettlement and upheaval. However small we could help, we wanted to do so, to show solidarity to those struggling. By donating fresh, thick pairs of socks to displaced people on the Ukranian border and in Ukraine, we hope even a small level of comfort and warmth is recieved in return.
We have worked closely with organisations since March last year, to provide socks to people in need suffering as a direct consequence of the Ukraine War. We hope this impact has shown hope to those facing turmoil, at the same time we show our message on our own feet: We stand with you and against War.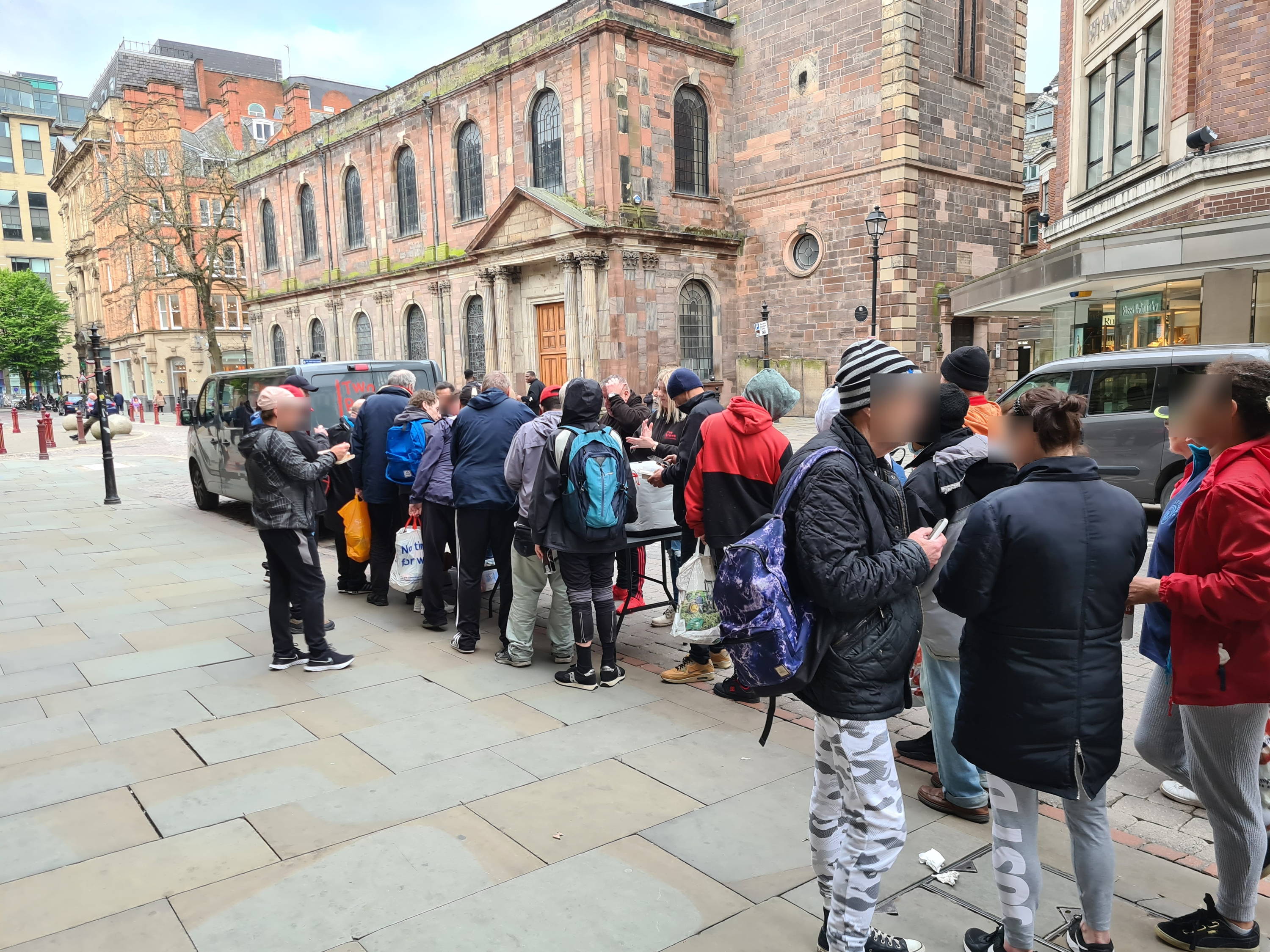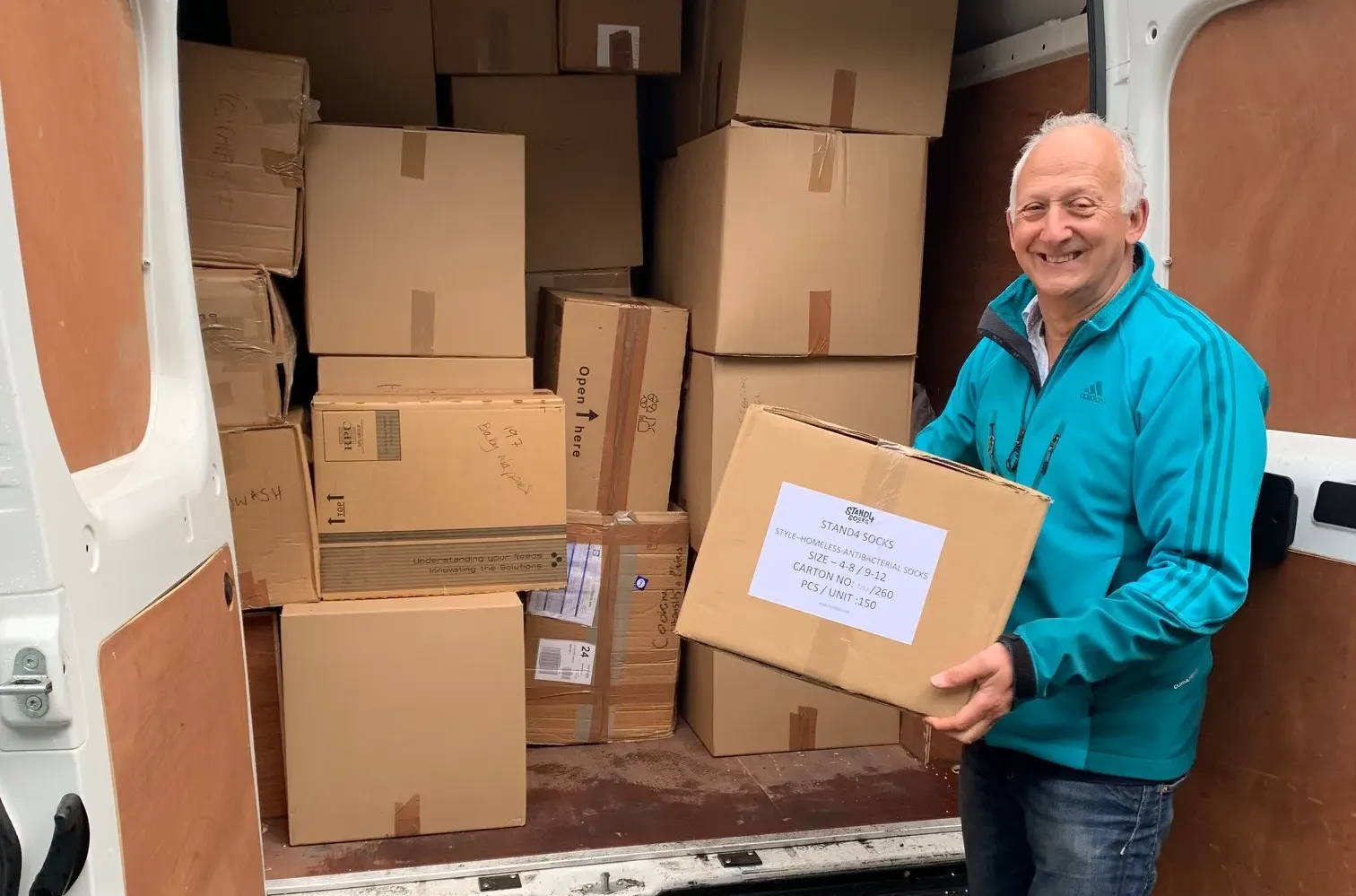 It goes without saying, none of this could be done without our incredible giving partners, who have taken the donations to the Polish-Ukrainian borders, by van. We have had three amazing partners help us with this so far, taking over 20,000 socks directly to the people who need them. Refugee Action, Focus 4 Hope and From Bristol With Love are our giving partners on this programme, and have great ethos to support those in need, and making it happen - so thank you!
"We believe that the plight of millions of Ukrainian Refugees who had to leave their homes and seek safety from war and destruction is something that no modern, peace-loving nations should ignore. Indeed, a litmus test for any civilised society is how it treats those reaching its lands in pursuit of safety. Today's story of how we welcomed and supported those fleeing Russia's unprovoked war on Ukraine will be how our children and their children will judge us in times to come."
— From Bristol With Love
We hope we can make a difference, however small. We'd love it if you joined us on our journey!