Over 150,000 Socks Donated | Stand4 Socks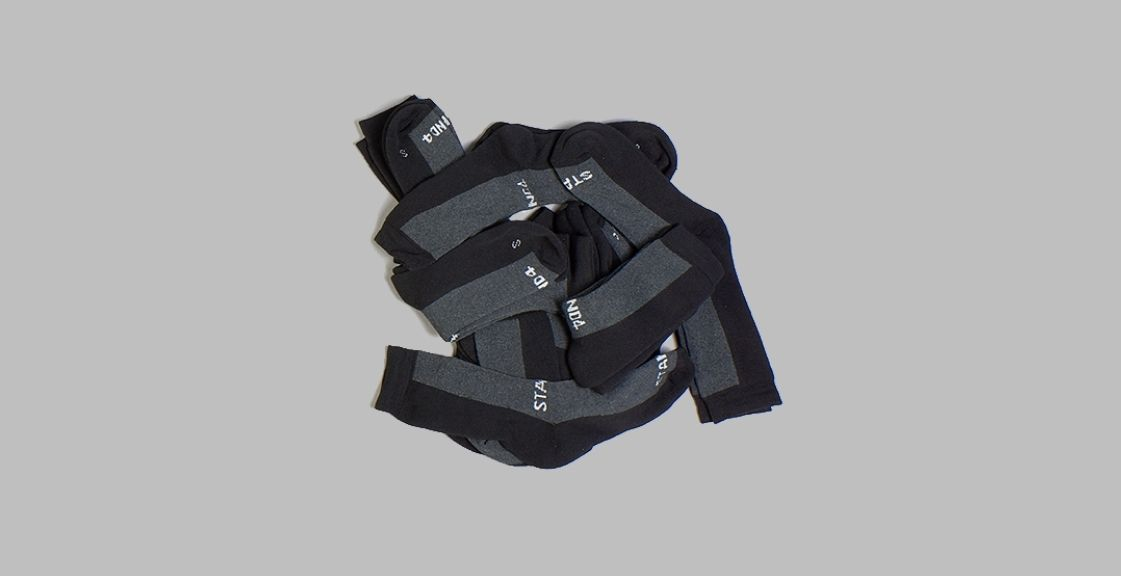 Thank you for your support
Since our beginning, Stand4 Socks has been focused on making a difference to those who need it, no matter how small that difference may be.
Starting with a simple idea, from our founder Josh, who started running the business from his flat in Manchester, to now, where we have a fantastic team, partners & customers who all have all got us to this milestone.
Thanks to your help and support we have been able to turn this ambition into a reality, now having donated over 150,000 pairs of socks to vulnerable people across the UK.
Of course this would not be possible without the help and hard work of our donation partners who help us distribute our socks throughout the UK. From Plymouth Access To Housing in Devon to CCI Glasgow in Scotland, and everyone inbetween, we are only able to reach this feat thanks to the wonderful people at these organisations.
[Here is Hayley, our Partnership lead, handing our donation socks to Homeless Aid UK, who are based in Manchester and run solely on donations and support from the local community].
alone we can do so little, together we can do so much
Whether you have bought from us in the past, told a friend about us, or even just liked an instagram post, we truly appreciate it. Without your continued support we couldn't have even begun this journey, let alone get to where we are today.
Our next goal is 500,000 socks donated and we can't wait to celebrate this with you.