What if Socks could change the World?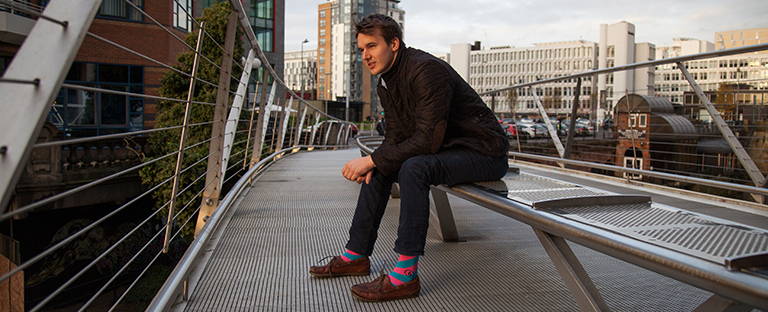 About us
Stand4 Socks is a company based in Manchester that sells colourful socks with bold patterns that let you stand out. Our socks are very durable because of their special sock tech - We reinforced heel and toe and created a seamless toe closure to prevent holes. Besides, our socks are made of bamboo & cotton to make them extra soft, antibacterial & natural.
Our socks have ethical impacts. The number of homeless people is increasing in the UK & there are still many places in the World where people suffer from hunger, war, illness, homelessness or inequality. We fight against it by co-operating with numerous charity organisations that follow the United Nations Global Goals & our socks are linked to them. That means that with each pair of socks sold, one homeless person receives a pair of socks, a Child receives education or a family receives access to clean water. The sock's impact is represented by an emblem on the ankle so you can show everyone how you changed the world.

Think about a world where every single purchase, however big or small, can have a positive impact. Through the power of socks, we raise awarness of global issues, while also having an impact. If we can prove that something traditionally mundane as socks can have a large impact, then anything can.
Changing the world - One pair at a time.
We strongly believe that businesses should be about more than just profit. Organisations' bottom lines should have two outputs, profit and purpose. Global consumer spending on goods & services is forecast to reach $40 trillion by 2020. Imagine if by then, just 1% of this (or more!) was directly having an impact for those in need.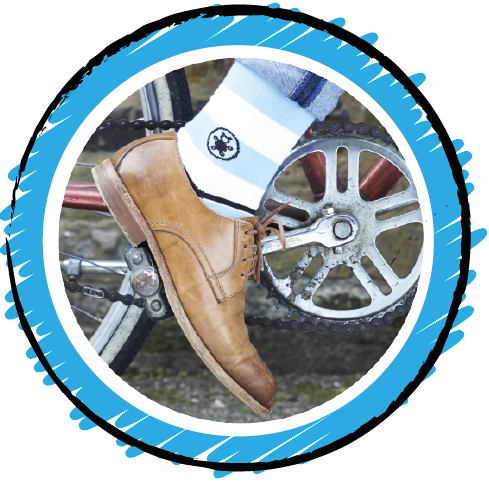 One pair = One impact
Many people are still in need on the World. We think it is time to do something against it. With every purchase you do you will help one homeless person in the UK, a child to receive education or a family to have access to clean water.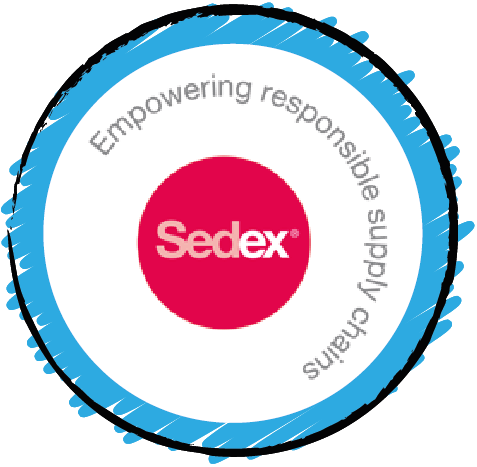 Ethical Manufacture
We want our socks to stand out for the right reasons, so responsible manufacture is very important to us. We spent over a year finding the right manufacturer who shared both our vision & high values. Producing quality socks, uniquely designed socks shouldn't cost the planet & humans rights.

Not just

another

Pair of Socks
Reinforced Heel & Toe
No one likes holes in their socks. The heel and toe of the sock gets the most wear. Therefore we reinforce Stand4s heels and toes with double material to make them more durable than a standard sock.
Seamless Toe Closure
Our socks are one of the clothing items we wear the hardest, yet when it comes to comfort it is often given little attention. We got rid of that annoying ridge on top of the toes, to create a more durable, seamless finish!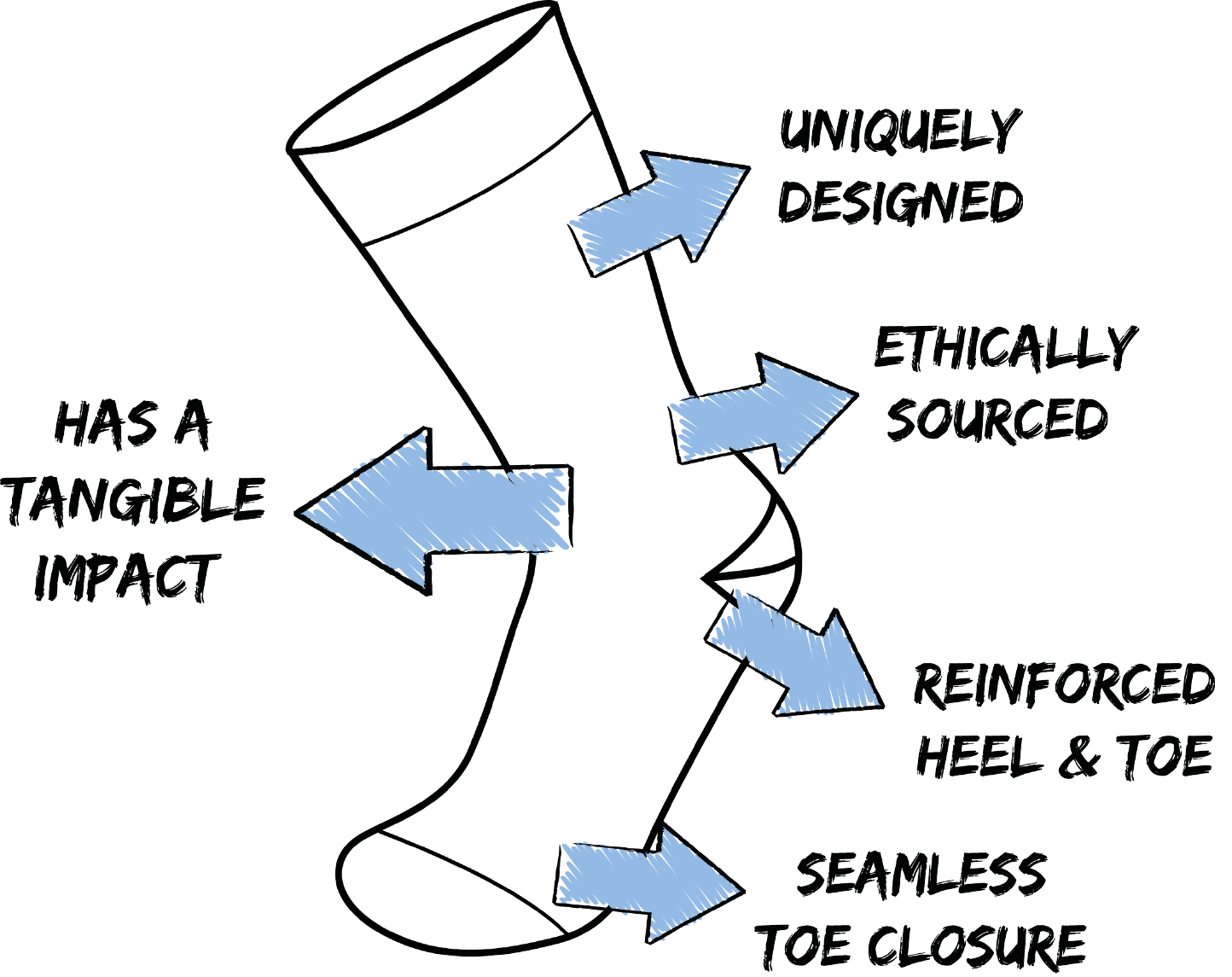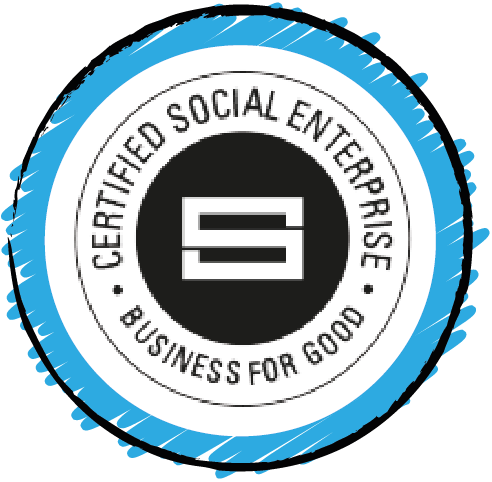 Social Enterprise
We are a social enterprise, a business for good and more than just profit. With each pair having a tangible impact and ethical supply chain.

Proud member of Social Enterprise UK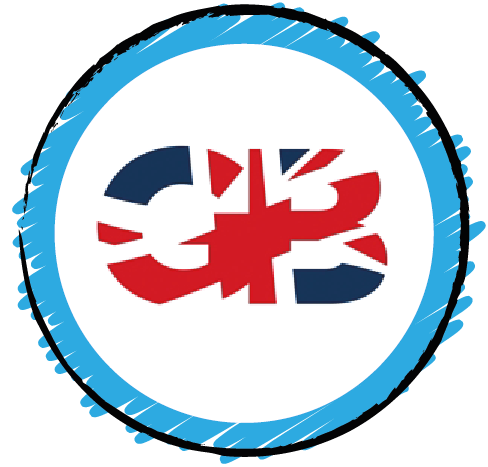 Awards
Stand4 was awarded bronze as Great British Social Enterprise of 2015 and shortlisted for Great British Creative Entrepreneur of 2016. Having previously won the David Pearl Pitch Prize & finalists for CVC Young Innovator 2016.

I love the bold colours and design, and the quality of the socks is really good too, I would definitely buy again from Stand 4 Socks.
James Hackey:


Best Bamboo Socks!
Got this super soft socks for Christmas, they are really comfortable, stylish AND have an impact. Very unique socks and really shaken up my sock drawer!
Shane F.:


Great Cause & Quality
Socks fit perfectly and material feels amazing, I would defiantly buy again and I would highly recommend to anyone!!
I love the colour combination - sober above your shoes, then crazy when you take your shoes off. I love the idea of 'saving the world with socks' and helping someone when you buy these. They are really good quality, too.