How can I use Socks to express myself?

---
Socks, they are often overlooked as a fashion accessory, but they can actually be a great way to express your individuality and creativity. By choosing the right pair of socks, you can make a statement and stand out from the crowd. Read on to explore how to use socks to express yourself and why Stand4 Socks are the perfect choice.
We wear socks all the time, but often put little thought into them, or scramble for the last ones in the drawer. But in reality, since we wear socks everyday, they can be used as much more than an essential. We select and choose accessories and clothing to express ourselves and our personalities, so why should socks be any different? With such a wide range of styles, materials, cuts and colours, you can really express yourself with socks in any way you like!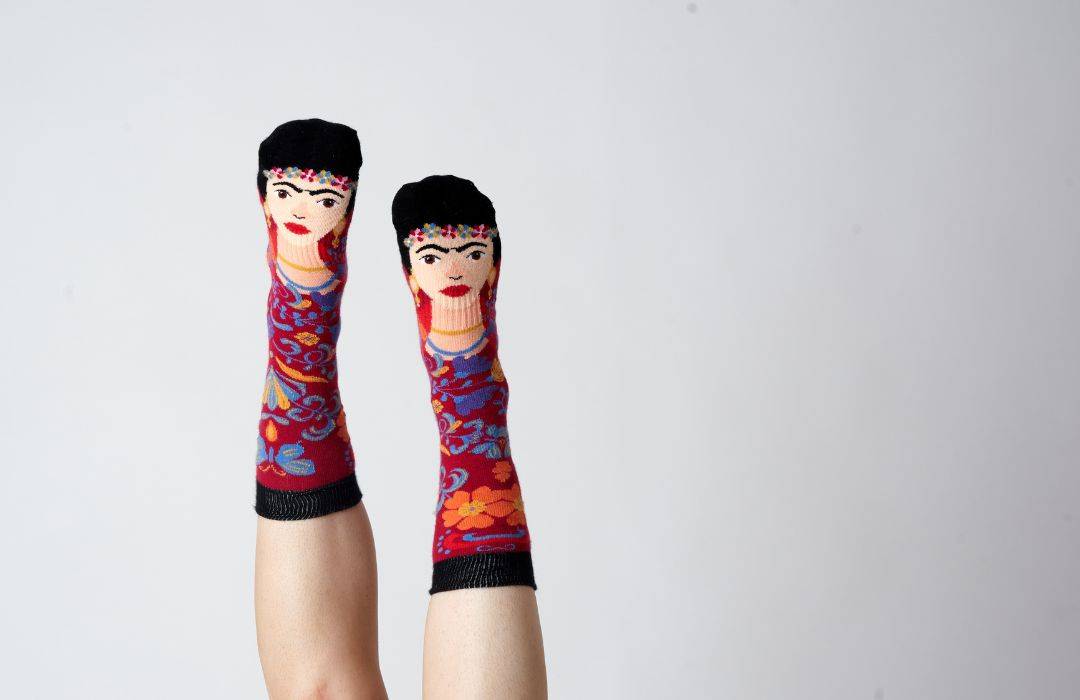 1. Colour & Design
Socks come in a such a wide variety of colors and designs, it makes it very easy to find a pair that fits your individual style. If you prefer bright and bold patterns, neutral solids, or something unique and undusual, socks are a great way to add a pop of color, personality or design to your outfit. Stand4 Socks offers a huge range of unique designs and colors, so you can find the perfect pair to express yourself, low key or high key, whatever your mood.
2. Message
Socks can also be used to convey a message or make a statement, either obvious or subtle too. Stand4 Socks features bold, thought-provoking designs that encourage conversations and spark change. Whether you want to raise awareness for a cause or simply spread positivity, socks are a great way to do so.
3. Comfort:
While style is important, comfort should never be compromised. Stand4 Socks are made from high-quality materials that provide ultimate comfort and support for all-day wear. You can express yourself and feel good doing it. All designs are knitted into the socks, so no uncomfortable or wearing screen print.
Don't be afraid to mix and match your socks. Wearing mismatched socks can be a fun and playful way to express yourself and stand out from the crowd. Try mixing up our famous feet or animals, for two talking points rather than one next time!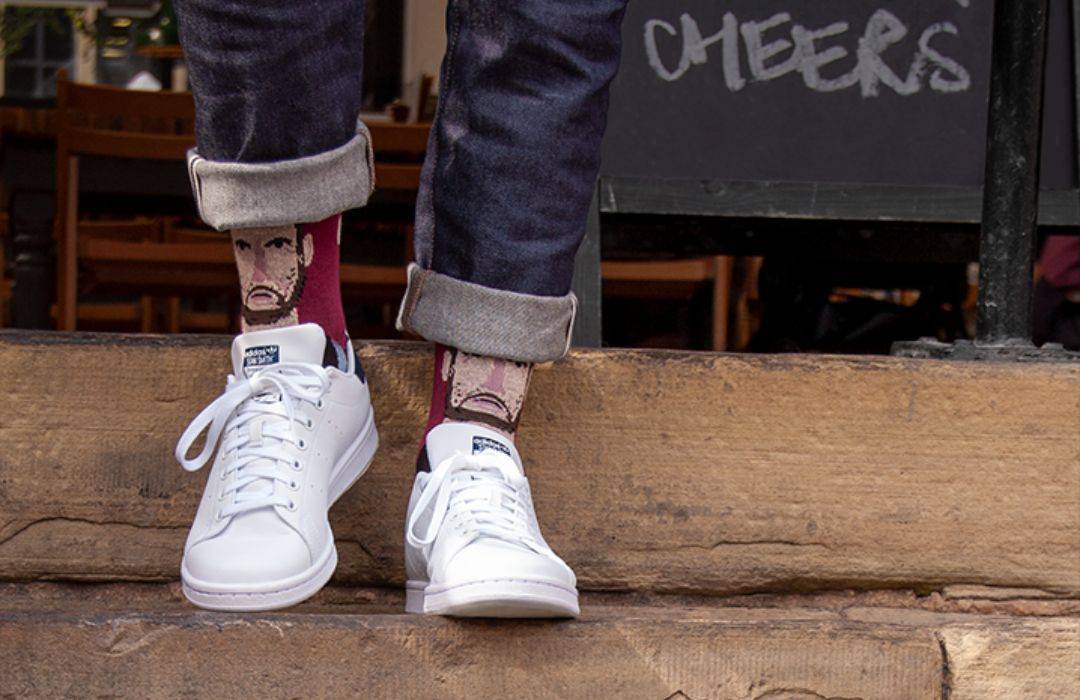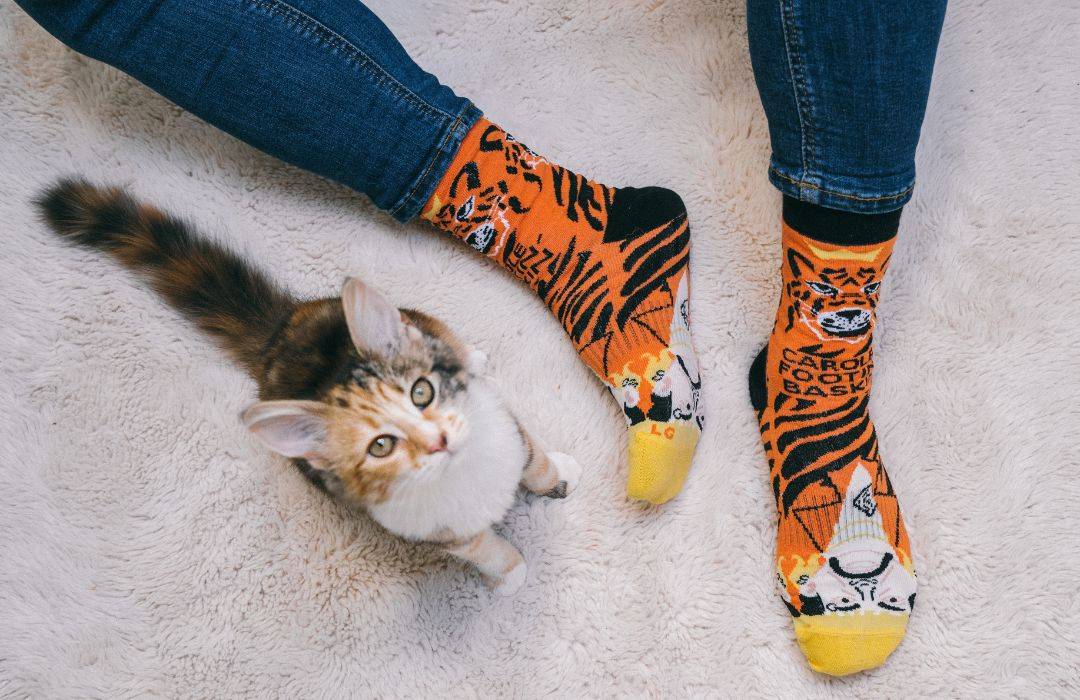 "I'm also a fan of ridiculously coloured and patterned socks."
So all in all, socks are a versatile and stylish accessory that can help you express yourself in new and creative ways. Here at Stand4 Socks, we offer a range of unique designs and colors that make it easy to find the perfect pair for you. So next time you're getting dressed, don't forget to add a pop of personality to your outfit with your socks!
Subscribe to our Newsletter.
Recieve our latest weekly releases, offers, guides and more.